Inserted in an international system of festivals, it involves many different types of spectators, starting from students. It contaminates the processes of creative brainstorming and production with innovative technological solutions. Thanks to an unusual programming marathon, it promotes cultural enterprise. And digital artists act as change makers, testing new processes and synergies.
The Media Art Festival [1] is an initiative organised by the Fondazione Mondo Digitale in collaboration with Lazio Innova [2], an in-house agency of the Regione Lazio, American Embassy in Italy [3], Europa Creativa [4] (European Commission), MAXXI – National Museum for 21st Century Art [5], MIUR [6], Sapienza University of Rome [7], Goethe-Institut Rome [8], Accademia di Belle Arti di Roma [9], RUFA – Rome University of Fine Arts [10], Quasar Design University [11] and the Embassy of Israel [12]. Technical sponsor: Epson [13]. Media partner: Inside Art [14].
Where and When
April 27 – 29, 2017 at MAXXI – National Museum for 21st Century Art [5], the Accademia di Belle Arti [9] in the heart of Rome, RUFA – Rome University of Fine Arts [15] and at the FMD Phyrtual Innovation Gym [16], in the historical Quadraro Neighbourhood of Rome. The festival is a fundamental reference point for artists, curators, young men and women, creatives and experts from around the world, and students, who thanks to media art, hone their creativity and test new professions.

[17]
Artists as Change Makers
The third edition of the Media Art Festival will focus on the "Path Towards Human Sustainability". Environmental sustainability, in fact, is one of the crucial challenges of the 21st century. Digital technology, artificial intelligence and genetics are the sectors undergoing the fastest and most complex innovation, profoundly transforming how we produce and consume, even culturally. We are discovering a new role of digital artists as "change makers." The headline chosen for the last edition (Art in a Changing World) has become "World Changing Art," thanks to creative labs for sustainable development with researchers, scientists and makers.
The International Festival System

The event brings world famous artists such as Joseph DeLappe [18] to Rome, but it is also part of a prestigious "system of international festivals, including the Article Biennial [19] in Stavanger (Norway) and Spectra Aberdeen's Festival of Light [20], promoted by Europa Creativa [21].
Projects
A unique lab project that involves works developed by international artists working at the Phyrtual Innovation Gym [16] for Project European Light Expression Network – ENLIGHT [22] thanks to the support of the European Commission (Europa Creativa Programme), the Artists in Residence [23]organised with the Goethe-Institut Rome [24] and artistic-educational Project Carbon Footprint through Digital Art [25], developed with the support of MIUR [6] in collaboration with the Department of Physics at Sapienza University of Rome [26].

[27]
New Cultural Competences and Business Models
Artists are called to develop projects and content with the technology available at the FMD Phyrtual Innovation Gym in collaboration with makers, craftsmen, musicians and designers to promote the development of new competences and synergies amongst different professions. The works developed in collaborative labs will be presented not only to critics and curators, but also to managers and entrepreneurs. In fact, the interest of traditional productive sectors in creative solutions that mould beauty and functionality, innovation and accessibility is growing.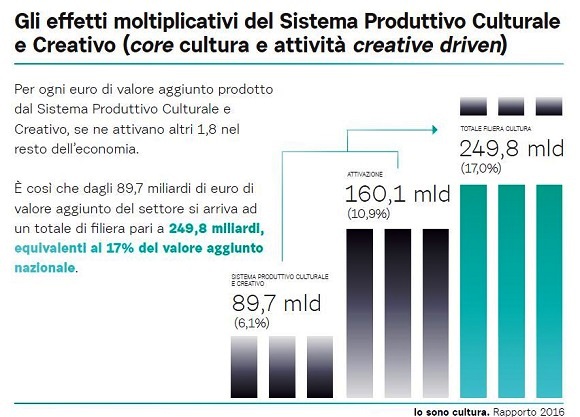 [28]
Audience | Audiences
Ever since the first pilot edition, the strong point of the Media Art Festival has been the contamination between arts, genres, techniques, technology and audiences. For the first time, a cultural event involves many different types of spectators, originally interpreting the audience development [29] challenge, a priority of the Europa Creativa Programme.