The story of Pasquale Nocera: ambassador, tutor, mentor and co-founder
Pasquale Nocera, an automation engineering student at the  Federico II University of Naples, is currently working as a tutor at the NeaPolis Innovation Summer Campus, an event for students with bachelor's and master's degrees who wish to learn more about 32-bit microcontroller platforms and real-time operative systems. From August 24 to September 4, the students will be participating in labs and practical sessions at the STMicroelectronics offices in Naples. The Summer Campus will end with the eighth edition of the HackFest, the NeaPolis Innovation hackathon that will be held on Saturday, September 3 (9:30-5:00) and Sunday, September 4 (9:30-2:00).
We met Pasquale when he was sixteen-year-old student at the Istituto Tecnico G. Marconi di Nocera Inferiore (Salerno). In 2017, Pasquale was selected as a digital ambassador for European Project Make: Learn: Share: Europe (2015-2018). In the video, Pasquale introduces himself in English to the project partners from Latvia, UK, Spain and Sweden.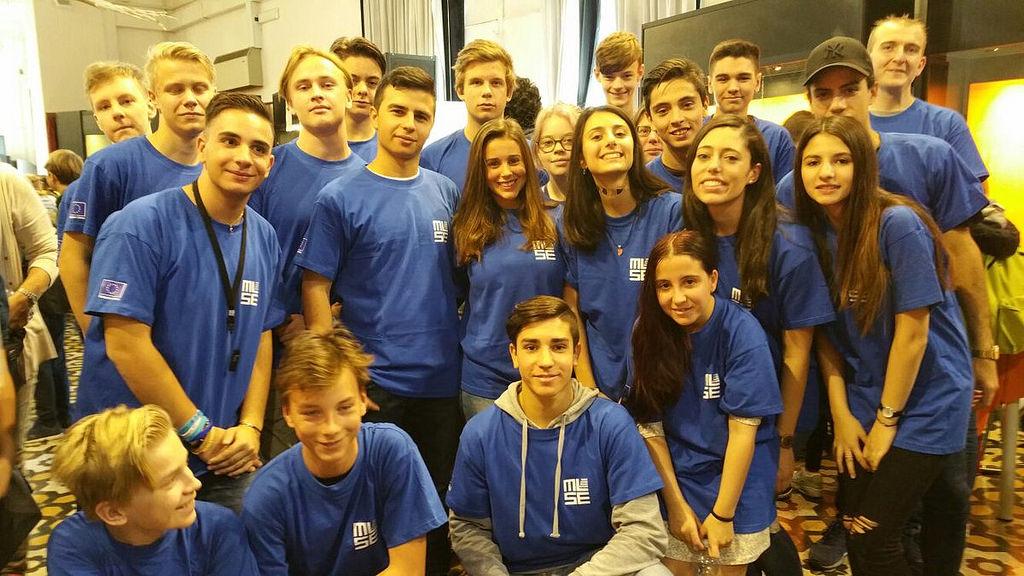 That same summer, Pasquale worked as a tutor at the Summer School organised by Programme Coding Girls in Naples for young women at the Liceo Giambattista Vico (where the session was held) and IIS Francesco Saverio Nitti.
Pasquale's enthusiasm is contagious. Together with his classmates at IIS G. Marconi in Nocera Inferiore, he devised a complete training programme on coding a competition robot and was astonished by the results … because it was all young women!
Pasquale told Cecilia Stajano, School Innovation Coordinator, that he too was a victim of prejudice. He was convinced he'd find women who were less capable and interested in the world of robotics. And instead …
In 2019, Pasquale was interviewed by Journalist Carlotta Mannu for a news report on "Young Geniuses" that was broadcast during the main 8 pm Tg1 News Show (5.121.000 viewers, 22.3 % share).
In the meantime, Pasquale and friends have founded a non-profit association called Electronic & Information Technology. Pasquale is the President. In 2020, we included him in our list of professional trainers and tutors.